10 Steps To Choose The Perfect Web Hosting Provider?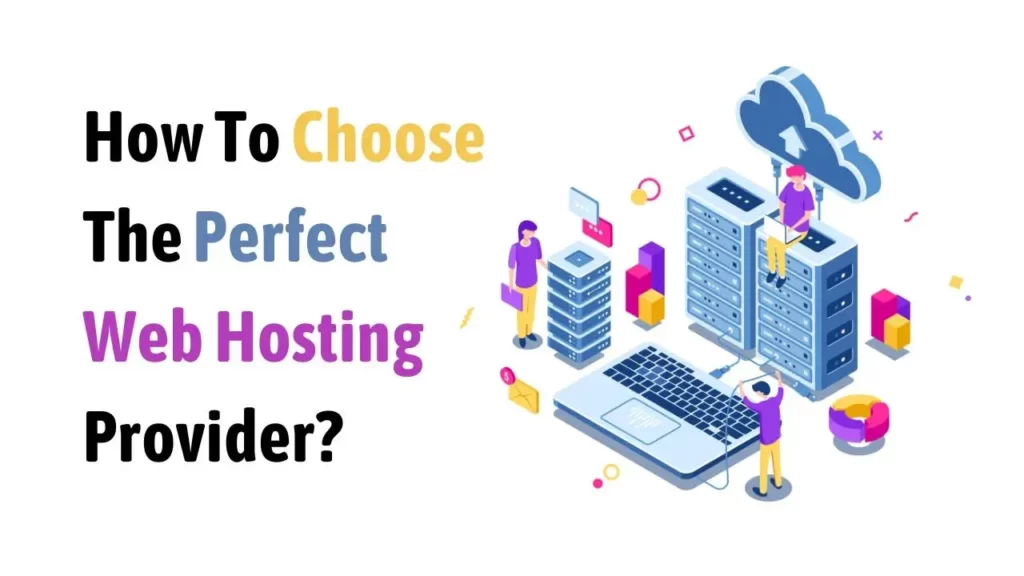 Selecting the right web hosting is crucial for the success of your website. There are so many web hosting options in the market like, Hostinger, Bluehost, Godaddy, SiteGround etc. So it can be overwhelming to make the right choice. In this step-by-step guide, we will walk you through the process of selecting the perfect web hosting for your website.
What is Web Hosting?
Web hosting refers to the service that enables individuals and organizations to make their websites accessible on the internet. It involves storing website files, databases, and other resources on servers that are connected to the internet, allowing visitors to access the website anytime, anywhere. In this article you will find the amazing tips that will help you choose your web hosting.
How To Select The Perfect Web Hosting?
Selecting the ideal web hosting provider is crucial for the success of your website. To assist you in making an informed decision, follow this step-by-step guide:
Step 1: Assess Your Website's Requirements
Understand your website's needs, including expected traffic, storage, bandwidth, and future growth. Consider the type of content and technical expertise required.
Step 2: Understand Different Web Hosting Types
Familiarize yourself with shared hosting, VPS hosting, dedicated hosting, cloud hosting, and WordPress hosting. Compare their advantages and suitability for your website.
Step 3: Prioritize Reliability and Uptime
Choose a provider with a strong reputation for reliability and high uptime. Look for robust infrastructure, redundant network connections, and backup systems.
Step 4: Evaluate Performance and Speed
Opt for providers with fast servers, SSDs, CDNs, and caching mechanisms. Test server response times and page loading speeds.
Step 5: Ensure Strong Security Measures
Check for SSL certificates, firewalls, backups, and malware scanning. Prioritize providers with a proven track record of maintaining secure hosting environments.
Step 6: Consider Scalability and Growth Potential
Anticipate website growth and select a provider that offers scalability options. Look for flexible resource allocations or easy upgrades to higher hosting tiers.
Step 7: Review Support and Customer Service
Assess customer support availability, including 24/7 technical assistance and multiple support channels. Look for comprehensive knowledge bases or documentation.
Step 8: Compare Pricing and Plans
Consider your budget and compare pricing, features, performance, and support. Avoid extremely low-cost options that may compromise reliability.
Step 9: Read Reviews and Seek Recommendations
Research online reviews and seek recommendations from trusted sources. Learn from others' experiences with different providers.
Step 10: Make an Informed Decision
After careful evaluation, choose a provider based on your website's needs, budget, and their reputation. Consider shorter-term plans for initial testing.
Conclusion
Selecting the right web hosting provider is very important for your website's growth. Understand web hosting, explore different types, and consider factors like reliability, performance, security, and scalability. Assess your website's specific needs and find a provider that meets your requirements and budget. With the right web hosting, you can ensure a seamless online experience for your visitors and foster your website's growth and prosperity.