10 Highly Effective At-Home Workouts To Lose Weight: No Gym, No Problem!
Are you looking for effective ways to lose weight without the hassle of going to the gym? Well, you're in luck! In this article, we'll unveil 10 highly effective at-home workouts that will help you shed those extra pounds and achieve your fitness goals. With these workouts, you can say goodbye to gym memberships and hello to convenient, cost-effective, and flexible exercise routines. So let's dive in and discover the power of at-home workouts for weight loss!
What Are The Benefits of At-Home Workouts
Exercising in the comfort of your own home brings numerous advantages that make it an appealing choice for those seeking to lose weight. Let's explore some of these benefits:
Convenience and Flexibility
One of the major advantages of at-home workouts is the convenience they offer. You can exercise anytime you want, fitting it into your schedule without the need to travel to a gym. Whether you're an early riser or prefer late-night workouts, the flexibility of at-home routines allows you to adapt them to your lifestyle.
Cost-Effectiveness
With at-home workouts, you can save money on gym memberships and commuting expenses. To begin at-home workouts, You don't require any expensive equipment. Many effective exercises can be performed using just your body weight, or with minimal equipment like resistance bands or dumbbells. This cost-effective approach makes at-home workouts an excellent option for those on a budget.
Privacy and Comfort
Working out at home provides you with the privacy and comfort that a public gym may not offer. You can exercise without feeling self-conscious or worrying about others' judgment. Plus, you have the freedom to create a workout environment that suits your preferences, whether it's blasting your favorite music or practicing yoga in a tranquil corner of your home.
10 Highly Effective At-Home Workouts
Now, let's dive into the 10 highly effective at-home workouts for women that will help you lose weight and achieve your fitness goals:
1- Cardio Blast HIIT
This high-intensity interval training (HIIT) workout combines short bursts of intense cardio exercises with brief recovery periods. It's a fantastic way to burn calories, boost your metabolism, and improve cardiovascular fitness—all without any fancy equipment.
2- Bodyweight Circuit Training
Bodyweight circuit training involves performing a series of exercises targeting different muscle groups with minimal rest in between. This workout helps build strength, improve endurance, and burn fat by utilizing your body weight as resistance.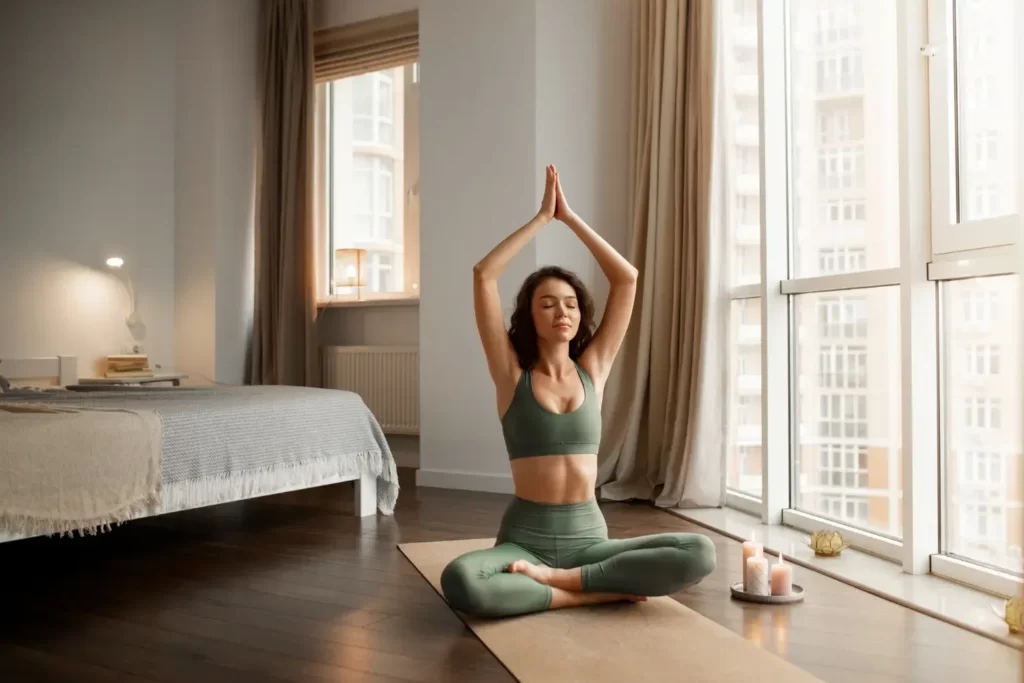 3- Yoga for Weight Loss
Yoga combines physical activity, awareness of one's breathing, and mindfulness to provide a comprehensive approach to weight loss. Practicing yoga not only helps you burn calories but also promotes mental well-being and reduces stress—a win-win for your overall health.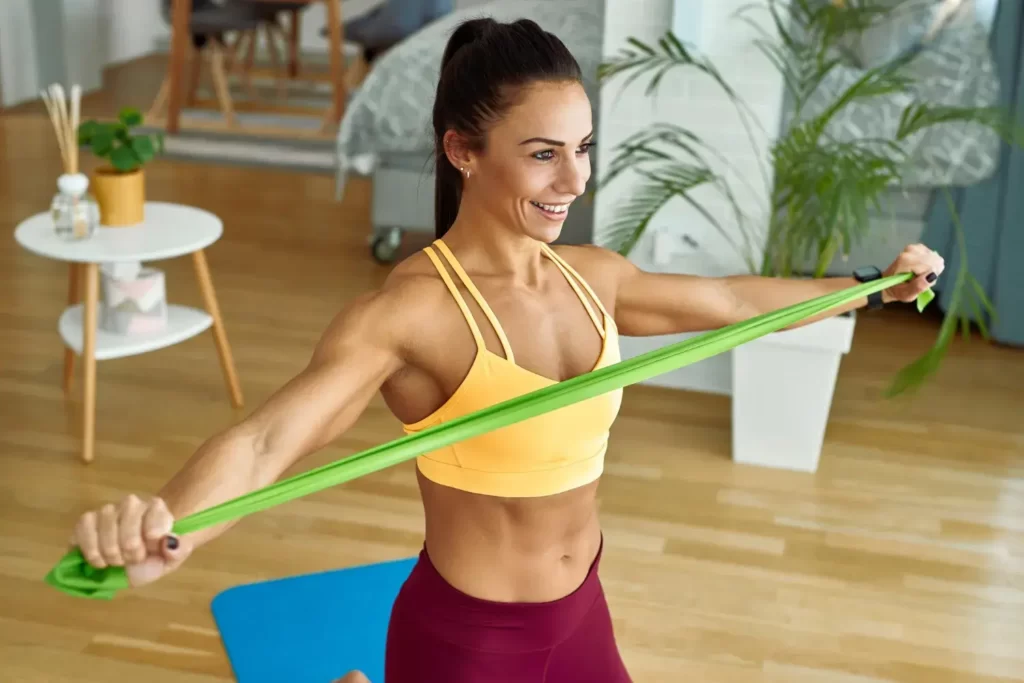 4- Resistance Band Strength Training
Resistance bands are versatile and affordable fitness tools that allow you to target specific muscle groups effectively. Incorporating resistance band exercises into your at-home routine helps build strength, tone muscles, and improve overall body composition.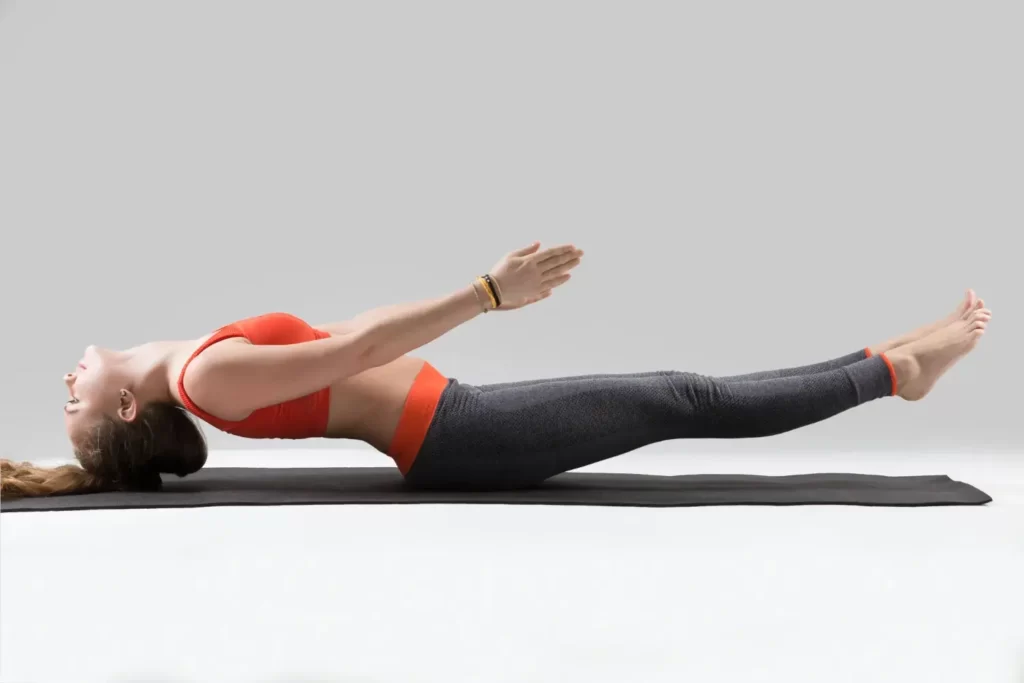 5- Pilates for Core Strengthening
Pilates is a low-impact workout that focuses on core strength, flexibility, and muscular control. By incorporating Pilates exercises into your routine, you can strengthen your core muscles, improve posture, and achieve a more toned and lean physique.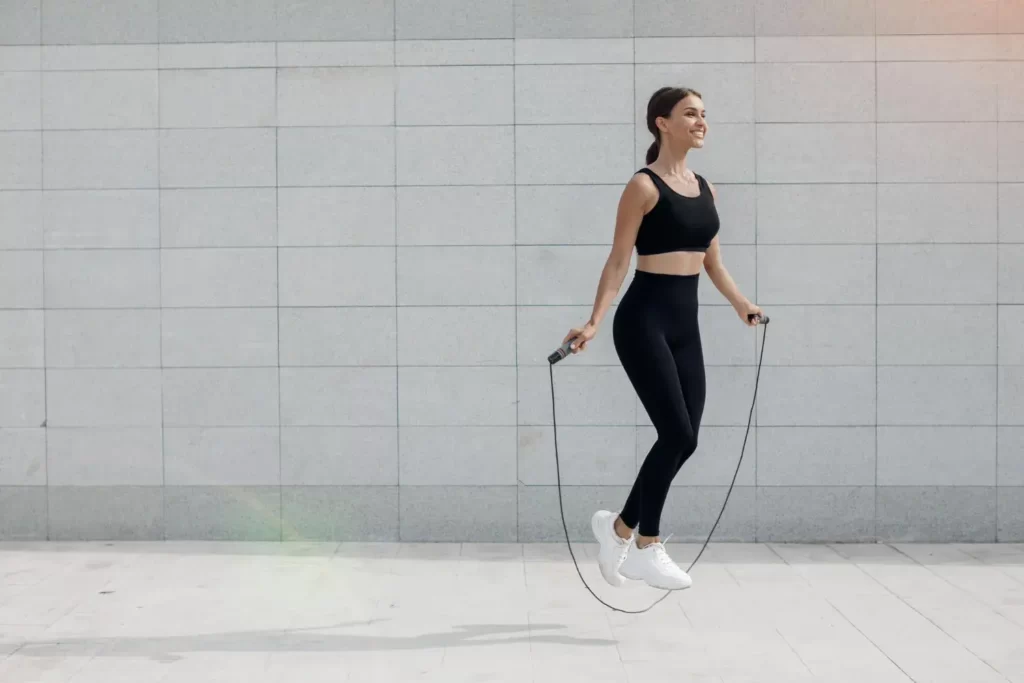 6- Jump Rope Cardio
Jumping rope is a great cardiovascular workout that helps with coordination and calorie burning. It's an excellent option for at-home workouts, requiring minimal space and equipment. Jump rope workouts can be easily customized to match your fitness level and goals.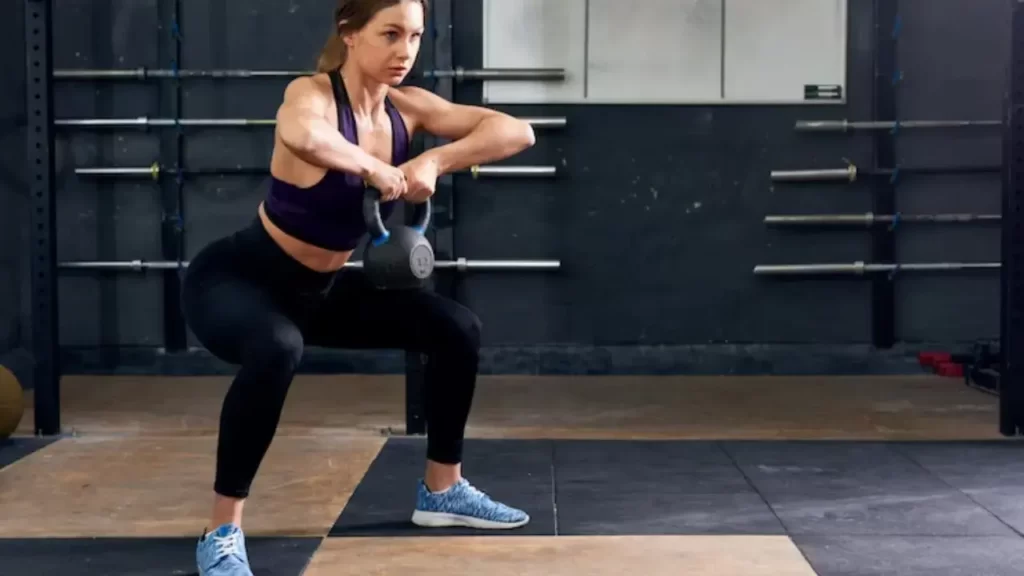 7- Dumbbell Full-Body Workout
If you have a pair of dumbbells at home, you can create an effective full-body workout routine. Dumbbells add resistance to your exercises, promoting muscle growth and strength development. This workout targets multiple muscle groups and helps you burn calories while sculpting your body.
8- High-Intensity Interval Training (HIIT)
Short bursts of intensive exercise are combined with short breaks throughout the HIIT workouts. This form of training maximizes calorie burn, boosts metabolism, and improves cardiovascular fitness. With HIIT, you can achieve significant results in a shorter amount of time.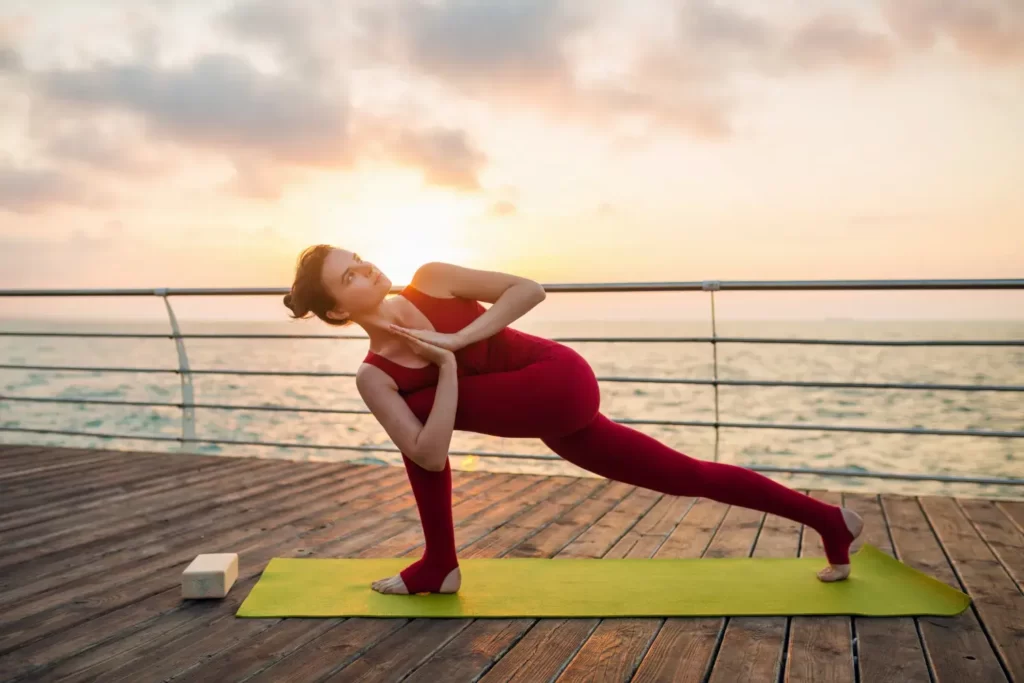 9- Tabata Training
Tabata training follows a specific protocol of 20 seconds of intense exercise followed by 10 seconds of rest, repeated for several rounds. This high-intensity workout is time-efficient and highly effective for burning calories and improving endurance.
10- Calisthenics Routine
Calisthenics exercises use your body weight as resistance, focusing on improving strength, flexibility, and body control. This workout routine includes exercises like push-ups, squats, lunges, and planks, allowing you to work out various muscle groups without the need for equipment.
Tips for Maximizing Results
To make the most out of your at-home workouts and achieve your weight loss goals, consider the following tips:
1- Create a Dedicated Workout Space
Designate an area in your home solely for exercise. It might be your backyard, an empty space in your room, or even a separate room. Having a dedicated space will help you stay focused and motivated during your workouts.
2- Set Specific Goals and Track Progress
Establish clear goals for your fitness journey and track your progress. Whether it's losing a certain amount of weight, completing a specific workout routine, or increasing the number of repetitions, tracking your achievements will keep you motivated and accountable.
3- Establish a Consistent Workout Schedule
Consistency is key to seeing results. Set a regular workout schedule that works for you and stick to it. Treat your workouts like important appointments and prioritize them in your daily routine.
4- Stay Motivated and Accountable
Maintaining motivation can be challenging, especially when working out alone at home. Find ways to stay inspired, such as listening to uplifting music, following fitness influencers on social media, or joining online workout communities for support and accountability.
Conclusion
In conclusion, at-home workouts provide a convenient, cost-effective, and efficient alternative to traditional gym sessions for weight loss. By incorporating these 10 highly effective workouts into your fitness routine and following the tips provided, you can achieve remarkable results without leaving the comfort of your home.
"Quit making excuses and begin your fitness journey right away!"