Why WordPress is Suitable for New Bloggers?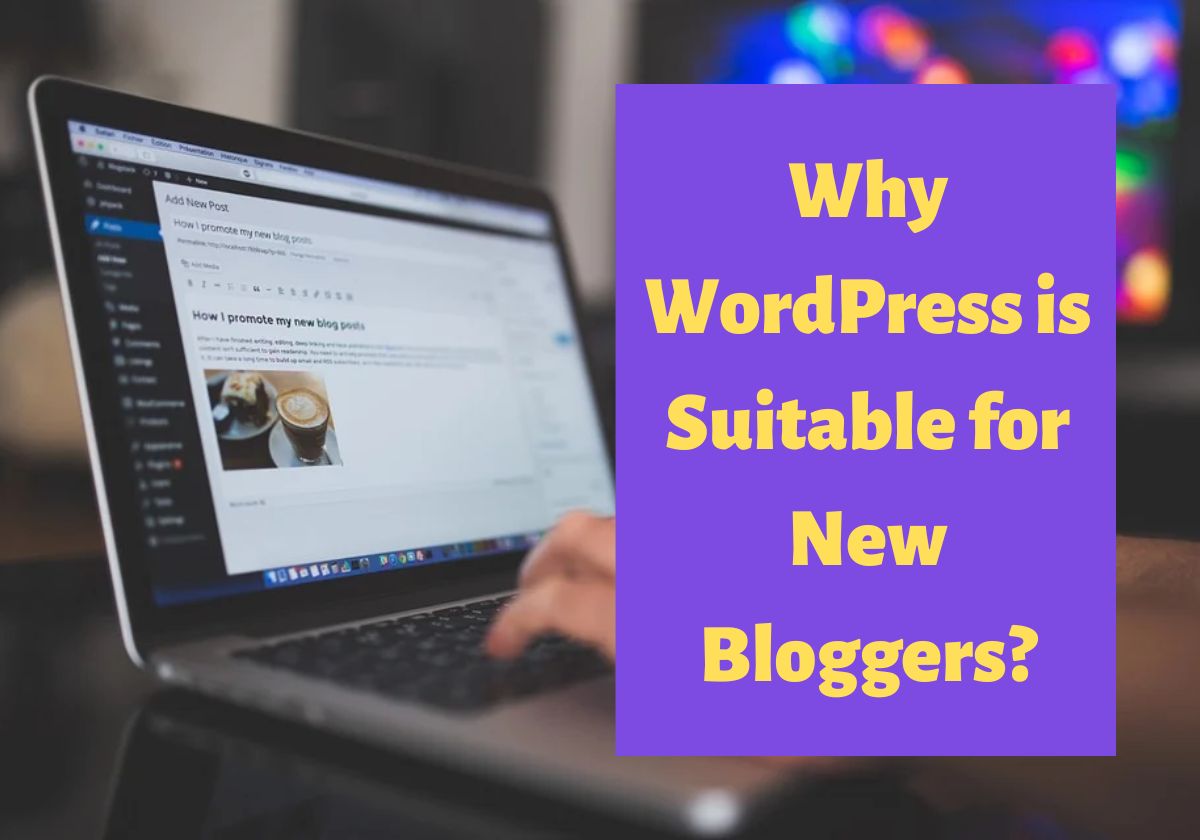 Are you interested in starting a blog? Wondering where to start? Here is the guide which will help you on why WordPress is loved by almost 96% Bloggers in the USA.
Today it's easy for every blogger as you have multiple platforms to publish your blogs like –
Wix
Squarespace
Blogger
WordPress
Medium etc
An Image below will let you know the stats-
As per a survey, 96% of bloggers in the USA love WordPress, Let us now discuss why it is that WordPress is so popular –
Best User Interface
1- WordPress Offers Best and easy interface so that it can be managed by Non-Tech guys as well. To operate WordPress, You don't need to be a web developer or a Technical guy. WordPress Offers easy to understand Graphical User Interface where you can do almost everything without any coding or technical knowledge. For all new bloggers, who are non tech guys and planning to Start a Blog, Opt for WordPress.
2- Without any knowledge of programming languages like Java or PHP, you can always operate WordPress.
3- WordPress costs nil as a variety of free options are there, to begin with. Free themes, free plugins, and support. You need a Hosting and Domain, which starts $1 per month. You get thousands of plugins and themes offering free version and those are pretty enough for beginners.
4- Elementor and Divi, helps you to create beautiful pages and are easy drag and drop kind of page builders with a lot of features.
5- You can multiple Users, to add posts on a variety of categories. Assigning the tasks, roles, and responsibilities to every single user is easy.
6- WordPress has a dedicated Support Community to answer whenever you need any help. It's a community operated by senior web developers, plugin and theme developers who are there to help you for free.
Easy Search Engine Optimization or SEO
SEO or search engine optimization is a must to generate traffic for blogs. You get organic traffic from Google or any other search engines on our Personal website or Blog. Just optimize your blog for search engines so that they can understand it better.
Yoast SEO and RankMath Plugin are few plugins to get you free SEO. Besides this, you have paid versions as well.
Here are the things which helps you to optimize the content for SEO-
Mobile Page Responsiveness–
Almost every theme on WordPress is optimized for mobile devices so that pages are adaptable to all screen sizes, like Mobile or even Tabs. It is almost impossible to have your site ranked on search engines if it is not optimized for mobile views.
Browser Compatibility–
Be it Opera, Safari, or the most popular Chrome, WordPress sites works on every platform equally well.
Flexibility to choose URL or Permalink Structure–
You can easily customize the URL or permalink structure of your pages. For example – YOURDOMAINNAME.COM/POST_NAME OR YOURDOMAINNAME.COM/2020/05/POST_NAME etc. Hence, you get the flexibility to choose various given options to customize permalinks.
Free Plugins and Themes–
We already discussed this earlier that Themes which are mobile and speed optimized and plugins for SEO like RankMath or Yoast are free. Advanced users can buy Premium versions as well.
Image Size Optimization-
Easily optimize images for size so that it is quick to load and offers fast website loading.
Page Speed Optimization–
Most of the bloggers with good hosting get fast load speed. But In case you are not happy and planning to migrate your existing hosting, you can check out the Hosting reviews at the www.cheapandbesthosting.com website. So, sometimes, the complex structure of the website, also needs to be optimized. With WordPress, this is easy as you have various free to use cache plugins like Litespeed, W3 Total Cache, etc.
Google SiteMaps–
Google needs Sitemap in XML format for better indexing of pages. With WordPress, plugins like Yoast and JetPack, you can create and submit with Google search console. Finally, all your pages will be crawled as soon as they are published or modified.
Ease of Social Media Promotion
Once your blog is ready, optimize for SEO and start sharing it with your friends and groups on Social Media. Social Media like Pinterest, Facebook, Whatsapp or Twitter, etc are great platforms to share your blog posts and get free or paid traffic
With WordPress, you get seamless integration of Social Media sharing functionality on various renowned social media website like –
Twitter
Tumblr
Facebook
Snapchat
Reddit
Live Journal
Pinterest etc.
It is easy to automate the process by one-time integration of all your social media accounts, so that, once the post is published.
As per cheapandbesthosting.com, you can also embed sharing buttons on each of your pages or post so that your visitors are also encouraged to share the post with their audience.
This helps for new blogs to get public attention and by the time you get traffic from search engines, you have already created a community for yourself on social media.
More Benefits
While we have already covered almost every benefit, still few more are there, which are as follows –
E-Commerce Compatibility
Hosting Migration is simple and easy
Backups and restore are free with Plugins like UpdraftPlus
Key Take Away–
WordPress is the best platform and beats all its competitors like Wix, Blogger, Squarespace, etc. It is the loved by blogger community. This is flexible and easy to operate when it comes to designing your post, promoting on social media, and even optimizing it for SEO.
I hope this post can highlight key features of WordPress CMS and will help in decision making to decide as a Blogger, which platform, you wish to start your blogging (https://cheapandbesthosting.com/what-is-a-blog-how-to-start-a-blog/) journey.
Happy Blogging.